The Official Holden State of Origin
Inner Sanctum Experience
Holden State of Origin Brisbane – The Inner Sanctum Experience
Step inside the most exclusive and indulgent Rugby League hospitality experience. Create great memories on and off the field.
Take a tour of the dressing rooms. View the Queensland Maroons as they warm up through private viewing glassed walls within the Inner Sanctum.
An exclusive experience. Indulge your guests. Feel the energy, smell the liniment.The Inner Sanctum Experience delivers all that and more. As you are greeted by your hosts, a premium grazing menu and beverages served to your finger tips brings the experience to life.
The Inner Sanctum is open pre-and-post-match with access to the bar during the game to top up your beers.
Key Points:
Take a tour of the dressing rooms in the afternoon
Walk onto the hallowed turf of Suncorp Stadium
Be presented with a customised Holden State of Origin Jersey with your name and number of choice
Get to watch the QLD team prepare for the game via a viewing chamber
Enjoy a pre- and post-match substantial canapé menu with all inclusive premium beverage package
Meet and greet Holden State of Origin legends
Diamond Reserved seating
Bar service during the game.
Book with confidence – we are an official NRL agent with 12 years experience.
Inner Sanctum Inclusions:
Exclusive access to the Diamond Lounge
Exclusive escorted tour of the dressing room, walk onto the pitch pre-game
Viewing into the Maroons Dressing Rooms
Diamond reserved seating
Premium Grazing Menu served
A customised Holden State of Origin Jersey with your name and number of choice for each guest
Premium Australian Beverages & spirits
Appearances from Legends of the game
Holden State of Origin corporate gift per person
Holden State of Origin Official Match program
Professional photography in the locker room, warm-up area and on the playing arena
Dedicated Event professionals to attend your needs
Proposed itinerary*:
2:45pm Meet at Suncorp Stadium
3:00pm Tour the QLD Maroons locker and warm-up rooms. Former player speeches and photos
3:30pm Personalised jersey presentation
3:45pm Group photo on Suncorp Stadium
4:00pm Off-site pre-match hospitality at a venue close to Suncorp Stadium. Drinks and canape service included
6:00pm Guests to move to Inner Sanctum in the Diamond Lounge, Suncorp Stadium. Drinks and canape service. Viewing access to QLD Maroons warm-up room
7:30pm Pre-match entertainment commences. Guests to move to reserved match seating.
8:15pm Holden State of Origin Game 3 kick-off
8:55pm Half-time viewing access to QLD dressing room
9:50pm Full-time and match presentations. Post-match viewing access to the QLD dressing room
10:45pm Hospitality concludes – guests to depart
* Itinerary subject to change.
Confirmed timings will be sent with your accreditation.
*Please note – package inclusions and timings are from previous events and subject to change. Final timings will be sent with your tickets and accreditation.
Investment and how to book:
This Holden State of Origin Brisbane Inner Sanctum Experience is $1,772 per person excluding GST ($1,950pp inc GST).
For more information, or to book, please call 1300 660 509.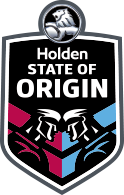 Other packages at Suncorp Stadium