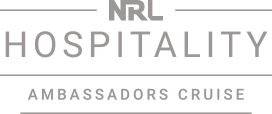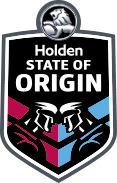 About Dynamic 
Dynamic Australia has been an official QRL and NRL Licensed agent since 2005 and has been reappointed for 2018 to deliver high quality State of Origin Corporate Hospitality packages.
Please view our credentials on the NRL website
Over the years, we have entertained thousands of corporate guests who use our packages to enhance existing business relationships and develop new ones.
What we do: 
Design, organise and execute premium State of Origin Corporate Experiences for the express purpose of companies wishing to entertain their valuable clients, suppliers and staff.
We offer arange of packages to suit your needs, based on budget, number of guests requires and purpose for attending the event.
Provide you with as much information as possible regarding package inclusions, seating locations, images & video.
Objective and unbiased advice & information. We'll recommend the right package.
We can provide advice on based on a variety of factors including:
Reason for entertaining. Are you entertaining your key business relationships for reward/recognition (put simply to have a good time) or are you looking for an opportunity to discuss business in a private environment?
Budget and numbers required. We realise not everyone has the same level of expenditure for State of Origin Corporate Hospitality packages or wants to take the same amount of guests.
Suitability of package for your invited guests. Are you inviting CEO/MD level guests or operational/middle management?
If you are looking to entertain your valued clients, or catch a game in style with family and friends, make sure to call us to discuss your requirements.
Company Profile:
Formed in 2014, Dynamic has a wealth of experience in corporate hospitality, sponsorship and consulting.
We are a fully-integrated marketing services organisations, delivering exceptional returns on hospitality and sponsorship investments.
Our team are highly experienced in sales, hospitality delivery, sponsorship management and large scale events since the early 2000's and have long-term relationships with a large variety of key stakeholders, governing bodies and Stadia.
We have partnered with iconic sporting brands such as the NRL, Rugby World Cup Japan and Cricket Australia as an official agent to provide quality hospitality packages.
In addition, we supply premium entertainment packages to a variety of shows, theatre and stage performances, to ensure that we can cater for all requirements in hospitality, sponsorship and consultancy services.
We are currently official hospitality parters with:
Rugby World Cup Japan
Australian Turf Club
ANZ Stadium
Cricket Australia
Brisbane Racing Club
Etihad Stadium
International Cricket Council – I.C.C
Melbourne Football Club
National Rugby League
North Melbourne Kangaroos
Queensland Rugby League
Suncorp Stadium