State of Origin MCG Corporate Box
What: State of Origin Game 1
When: Wednesday 6th June 2018
Where: Melbourne Cricket Ground, various locations
Package timings: 6.00pm til 11.00pm TBC
A State of Origin MCG Corporate Box is the perfect setting to entertain your valued clients, prospective customers, key suppliers or to reward your hard working staff. Each MCG Corporate Box (also referred to as a State of Origin MCG Corporate Suite) features lounge style seating, an open bar, premium food menus, a steward to look after your guests, the ability to close the large sliding glass windows and private bathrooms.
Key Points:
Entertain your guests in a private facility.
MCG State of Origin Corporate Boxes come in a range of sizes, most commonly 12, 16 or 18 guests
Lounge seating behind glass windows that open and close with bar tables and stools at the rear.
Dedicated host to serve your dinner and drinks.
Whats included with a Corporate Box:
The  inclusions for each corporate suite are as follows:
Access to your Corporate Box from 6.00pm til 11.00pm*
12, 16 or 18 corporate suite tickets for State of Origin Game 1
A premium dinner buffet menu (see right for a sample menu)
Fully open bar serving premium beers such as Peroni, Crown Lager and Fat Yak*, a selection of red, white and sparkling wines and soft drinks
The ability to purchase additional items such as spirits, cellar selection wines and Champagne
A steward in attendance throughout the event to serve you your food and beverages.
Lounge style seating behind glass in air conditioned comfort.
Onsite catering staff to provide any assistance.
Tea and coffee service during the event.
Television monitor in the suite showing live coverage and replays
Private bathroom facilities
Sample Menu*
Appetisers served on arrival at 6pm*
Crispy fried victorian snapper, green tabasco mayo
Smoky cajun lamb ribs, fresh citrus & coriander yoghurt
Buffet fare served cold at 7pm*
Spencer gulf king prawns accompanied by poached bass strait crayfish
Chimi churi marinated pork fillet, black eyed pea, jalapeno & grilled red peppers, avocado dressing
Buffet fare served hot served at 7pm
Yellow curry & coconut duck vgreen tea noodles, coriander & chilli
Seared beef fillet steak cauliflower cream, glazed vegetable 'garden', red wine jus
Accompanied by
Middle eastern giant cous cous salad, caramelised pumpkin, herbs & seeds, saffron & paprika emulsion (v)
Baker's bread, freshly baked artisan bread, girgar butter, murray river salt crystals
Half time savories and sweets
Footy party pies & sausage rolls, classic tomato sauce
Fresh baked scones, raspberry jam, luscious victorian cream
Australian artisan cheese selection, dried fruits & pastes, gourmet wafer crackers
State of Origin MCG Corporate Box Investment:
Prices start at $1,100 per person exclusive of GST.
Smallest Corporate Box size is for 12, making the minimum investment $13,200 + GST. Please keep this in mind before making an enquiry.
For the latest availability, or to make a booking, please call us on 1300 660 509 or make an online enquiry
*Information subject to change. Final timings and menus will be sent closer to the event.
Other packages at the MCG
Captains Club
Harrison Room, MCG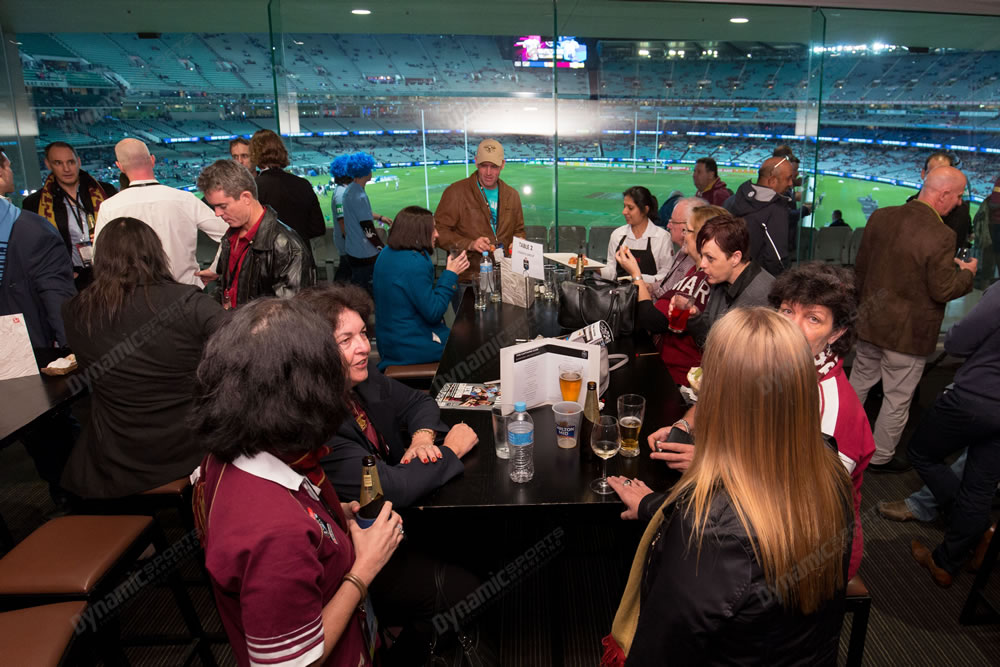 Reserved Grandstand
Seating (outside)


Substantial Canape
Grazing Menu
Premiers Dining
AFL Dining Room, MCG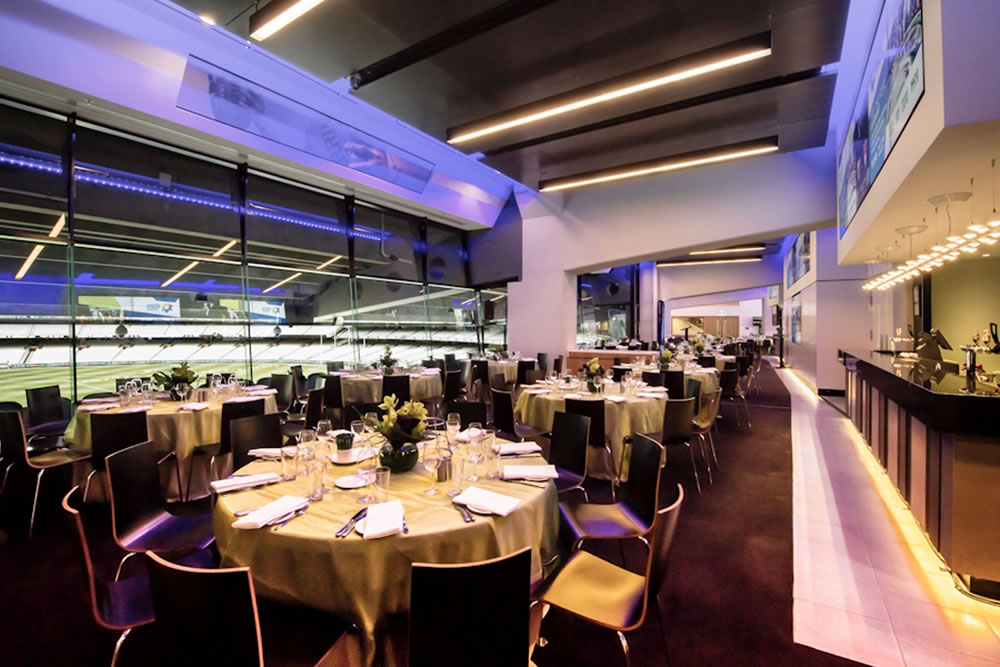 4.5 hour beverage
Beer, Wine & Softdrinks

Reserved Grandstand
Seating (outside)

Immortals Dining
Olympic Room, MCG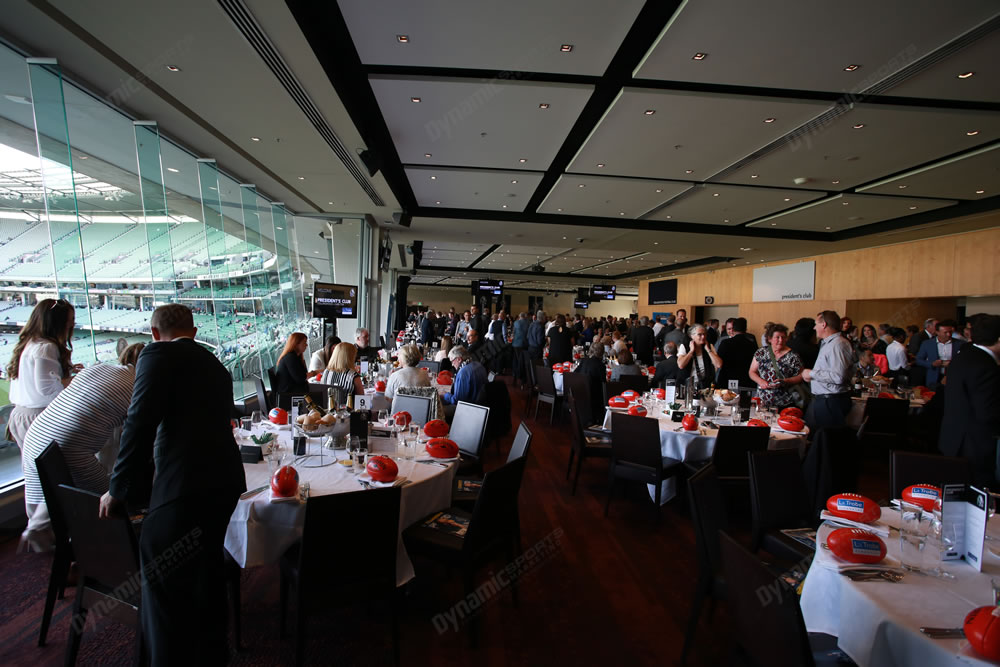 4.5 hour beverage
Beer, Wine & Softdrinks

Reserved Grandstand
Seating (outside)